Every building should be sustainable …
Whether you are working on a single-family house, an office building, or a skyscraper, it should be designed and build in a sustainable way. And following the Passive House principles is the first step to making a sustainable building. Passive House buildings are energy efficient and use 90% less energy for heating and cooling. The remaining low energy demand can easily be fulfilled with renewable energy generated on-site.
… and still provide a healthy and comfortable environment …
Inside the Passive House buildings, the indoor temperatures stay within the comfort levels all year round with minimal energy inputs. The air is always fresh and purified which creates a healthy and extremely comfortable living environment for the residents.
… while being affordable.
Making a sustainable and comfortable building does not have to be expensive. The Passive House Standard gives you the opportunity to find the most cost-optimal design for your project by minimizing the initial investment and having the maximum energy savings.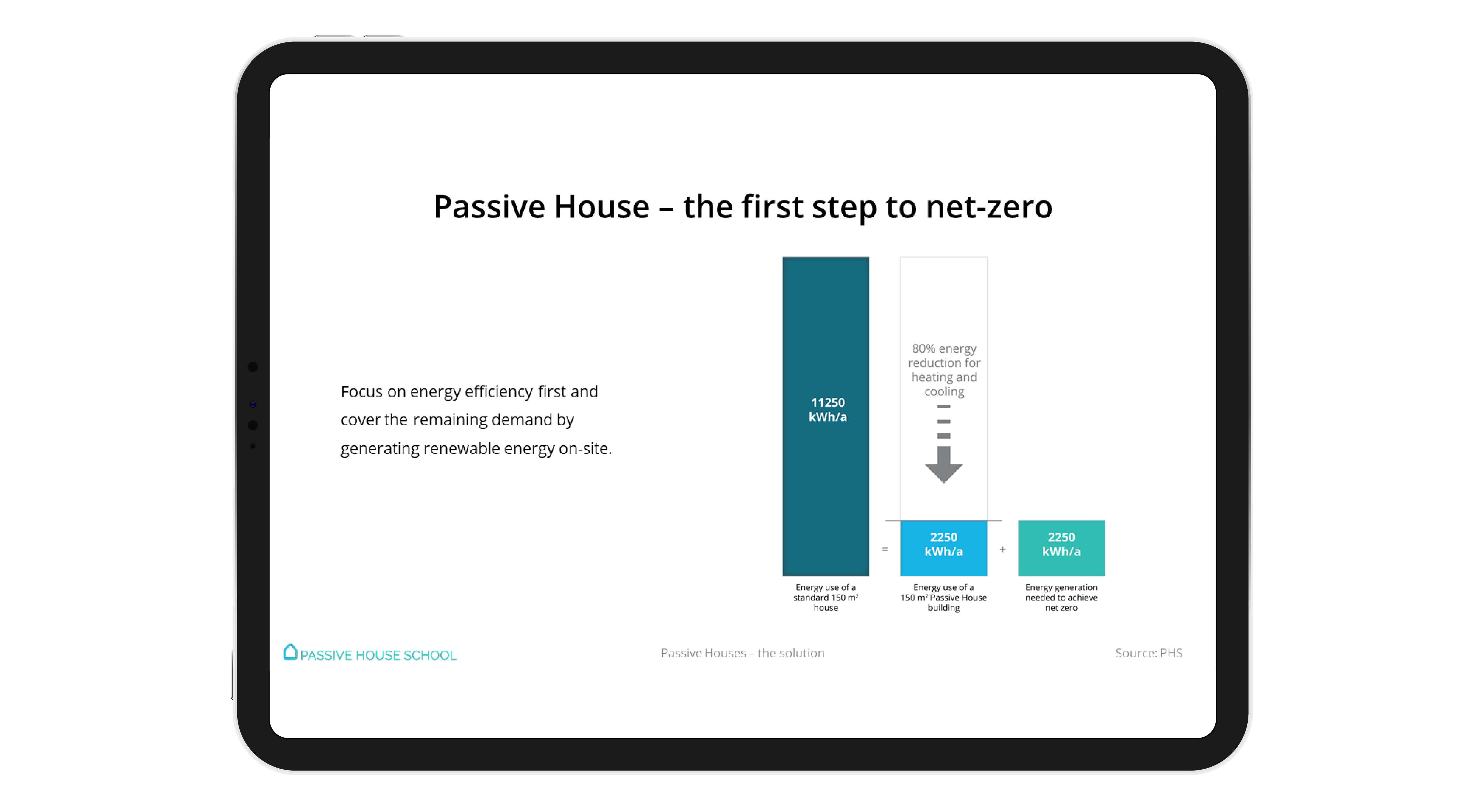 What's included?
MODULE 1: WHY PASSIVE?
Before learning about the Passive House Standard, you should know what the main problems in the building industry are, what should be improved and why Passive House buildings are the solution.
MODULE 2: THE PASSIVE HOUSE STANDARD
You will get a clear understanding of what the Passive House Standard is. You will learn the main Passive House design principles, what the certification criteria are, and also into the history of the Passive House Standard.
MODULE 3: OPAQUE BUILDING ENVELOPE
The opaque building envelope is the first step to making an energy-efficient building. You will learn how to design the opaque building envelope, we will look into suitable materials and of course how the design impacts the energy performance of the building. All of this will be explained based on case study projects.
MODULE 4: PASSIVE HOUSE WINDOWS
Windows are a critical component of every energy-efficient building. You will learn what suitable windows for Passive House buildings are, their effect on the building's energy performance but also how to calculate the U-values of windows and more.
MODULE 5: THERMAL BRIDGES
Thermal bridges have a major influence on comfort and on the energy performance of a building. You will learn what the different types of thermal bridges are and how they can be avoided.
MODULE 6: AIRTIGHTNESS
The airtightness is crucial for making a Passive House building. That's why we will look into the main design principles, suitable airtight materials and more.
MODULE 7: MECHANICAL VENTILATION WITH HEAT RECOVERY
The MVHR ensures high air quality in Passive House buildings. You will learn not only how to design and dimension the air system but also what it's different components are and how it can be designed more efficiently.
MODULE 8: HEATING
Choosing the right heating system is crucial for making an energy-efficient and cost-optimal design.
MODULE 9: COOLING
The Passive House principles can perfectly be applied in hot climates. You will learn different methods for passive cooling and what cooling systems are suitable for Passive House buildings.
MODULE 10: ECONOMICS
Affordability is a crucial factor in the Passive House Standard. You will learn different ways to optimize your design, to make it more cost-effective and how to make economic calculations.
MODULE 11: PASSIVE HOUSE SOFTWARE
PHPP and designPH are all the softwares needed to design a Passive House building. There will be an overview of both softwares and a brief overview of how you can use them for the design of any type of energy-efficient buildings.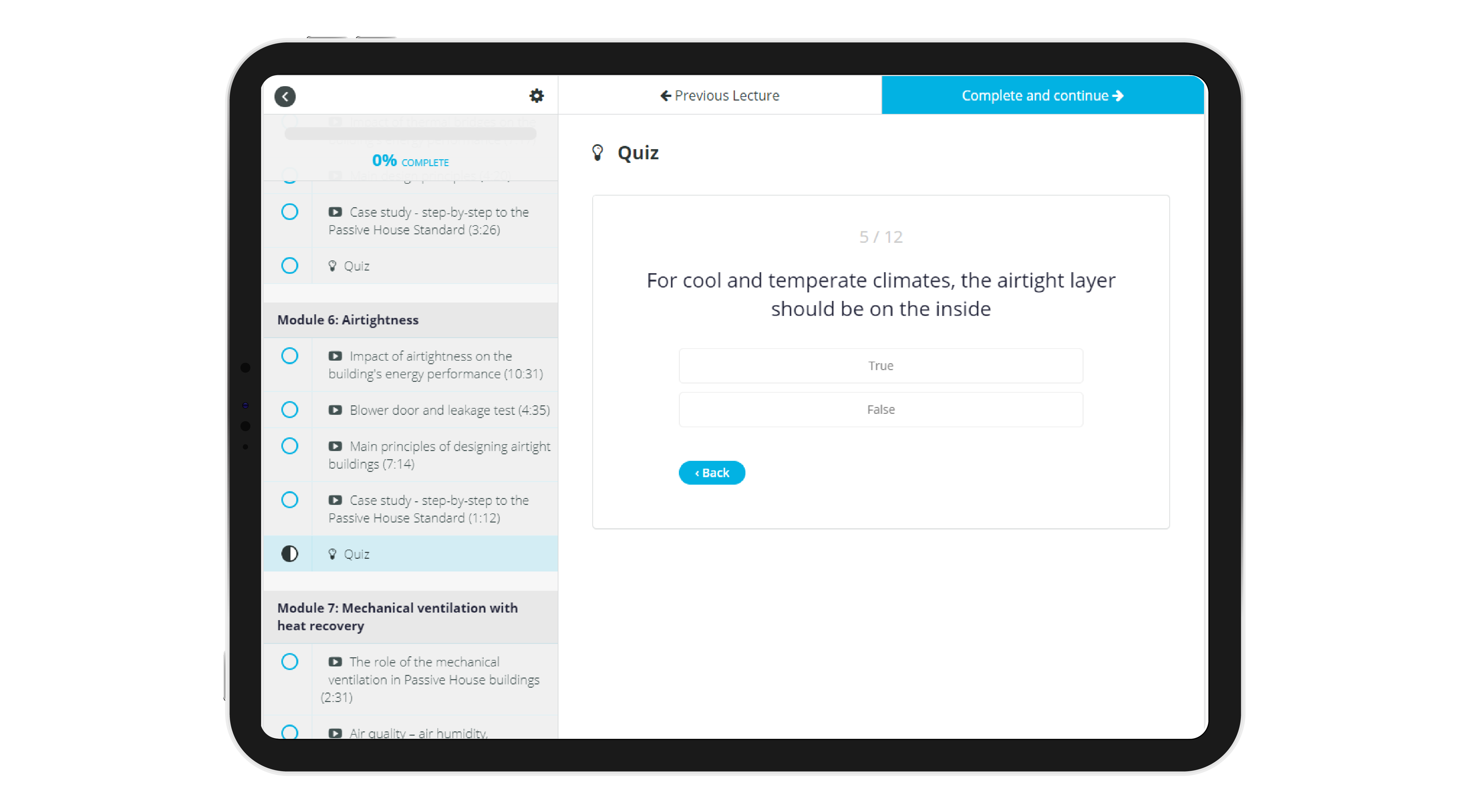 BONUS 1: 100+ questions
We have made multiple quizzes with more than 100 questions and exercises in total. The quizzes include questions from all topics that are discussed in the course and will help you solidify your learnings.
BONUS 2: Private LinkedIn group access
Join an active community of building professionals from all over the world who all share the same passion for sustainable buildings. You will gain exclusive access to a LinkedIn community to discuss coursework and trade ideas with your fellow classmates. Get inspired, ask questions, generate ideas, make friends, and have fun!
BONUS 3: Certificate of completion

Once you finish the full course, you will receive a certificate for successfully completing the Passive House 101 online course.

BONUS 4: Flexible learning program

Passive House 101 is an online course, it starts the moment you enroll. You can complete it in your own time and work through it as fast or slow as you wish. And the best thing is that you get lifetime access.
Who is this course for?
This course is for anyone who wants to learn how to design comfortable, energy-efficient, and cost-optimal buildings.For the architect, engineer, homeowner or contractor, Passive House 101 will teach you the main principles of designing and building energy-efficient buildings at the lowest possible cost.
Your Instructor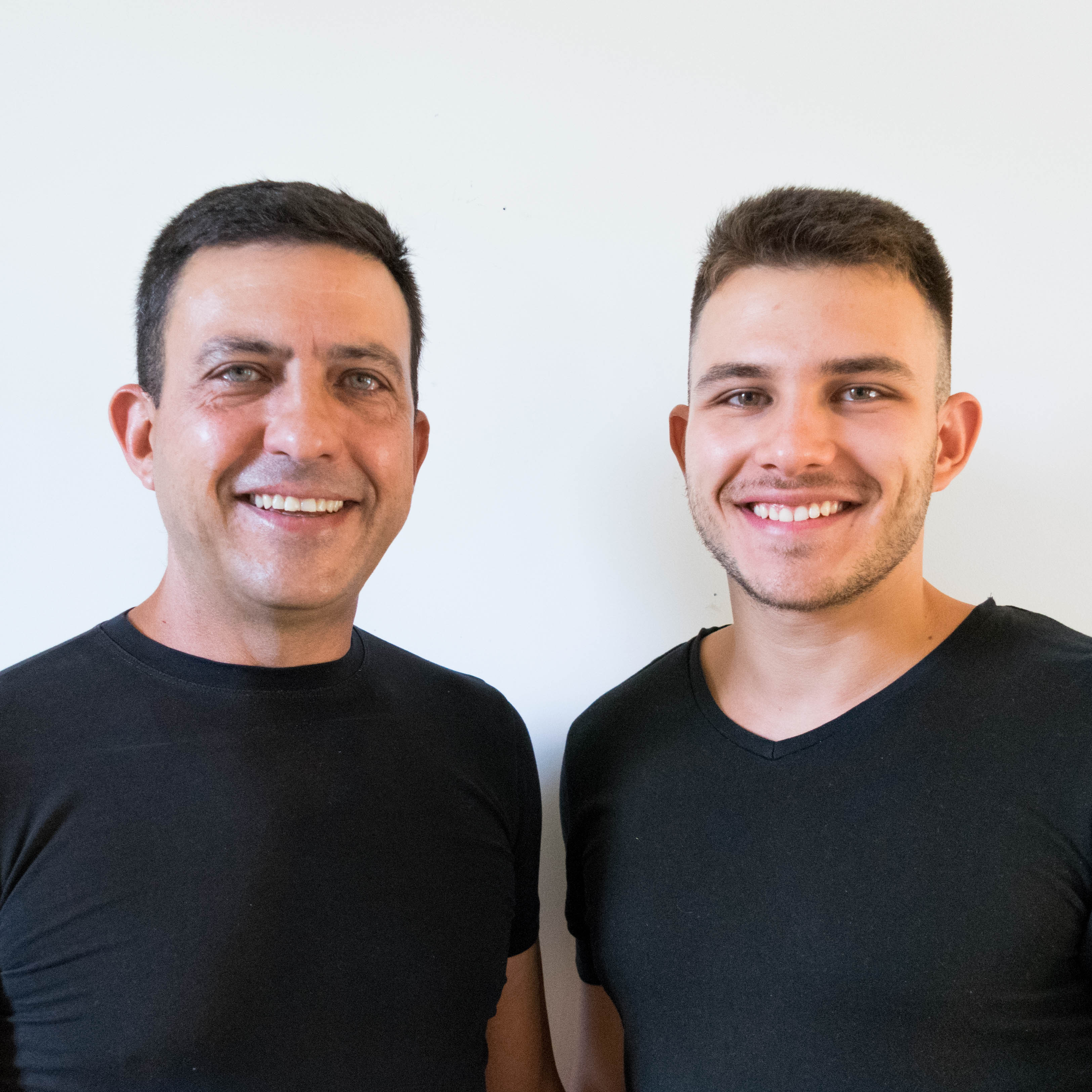 Anton and Svetlin founded the Passive House School with the mission to make the Passive House standard the main and leading energy efficiency standard for the building sector globally.
Svetlin is Passive House Trainer, Consultant, and Certifier globally accredited by the Passive House Institute. He designed, built, and now lives in the first Passive House Classic in Bulgaria. Svetlin has been delivering Passive House Designer courses for over 10 years and he trained 250+ people from over 20 countries. He has 25+ years of experience in the building sector and worked on numerous Passive House projects all over the world. He was also a keynote speaker at the International Passive House Conferences in 2017 and 2018. In his spare time, Svetlin enjoys hiking in nature, fencing, and archery.
Anton is an accredited Passive House Trainer by the PHI. He became one of the youngest Certified Passive House Consultants in the world at the age of 16 and he is also a LEED Green Associate. Anton is now following his Master's degree in architecture at the Delft University of Technology. Currently, he is designing and consulting multiple Passive House projects all over the globe. Anton is a passionate advocate of the Passive House Standard and his aim is to make the Passive House Standard accessible to people all over the world. In his spare time, Anton enjoys music, karate, yoga, and traveling.
Course Curriculum
Welcome
Available in days
days after you enroll
Module 1: Why passive?
Available in days
days after you enroll
Module 2: The Passive House Standard
Available in days
days after you enroll